Animal Care and Welfare Assistant Apprenticeship
Level 2 • Work-based • Duchy College Rosewarne, Duchy College Stoke Climsland
---
During this Level 2 Animal Care Apprenticeship you will learn to develop and demonstrate competence in a range of areas, enabling you to progress onto the Level 3 course. If you are passionate about animals and would love a job where you work with them every day, then a career in animal management is for you. As an apprentice you will work with a range of animals and learn more about their health, welfare, handling and supervision, as well as earning money at the same time. Working with animals can be an extremely rewarding career, where no two days are the same and you can gain hands-on training with this Level 2 apprenticeship. To study this course you must have relevant employment within the animal care sector. If you need help to find an employer, please get in touch. You can expect to spend one day every two weeks on campus for 12 - 18 months and the remaining days in the workplace with your employer. While on campus you will benefit from our extensive animal management collections which, depending on where you study, includes lemurs, meerkats, goats, ferrets, exotic animals, farm animals and aquatics. This apprenticeship may start as and when required.
Across The Cornwall College Group
---
Motor Vehicle Service and Maintenance Technician Apprenticeship - Light Vehicle
Level 3 • Work-based • Cornwall College Camborne, Cornwall College St Austell
---
If you want to make it to the top of the car industry, if you're going to be one of the very best automotive engineers out there, then look no further than this course. Written by employers within the automotive retail industry, the Motor Vehicle Service & Maintenance Level 3 Apprenticeship Standard is suitable for aspiring technicians. Learn to service and repair light vehicles, replace components, solve complex faults, use diagnostic methods and equipment, as well as a whole array of other skills. A motor vehicle technician services and repairs light vehicles, working in either a dealership that focuses on a particular manufacturer, or for an independent garage. Working on all systems found within the vehicle, the nature of the work ranges from replacing simple parts, right through to diagnosing and rectifying complex faults with the use of diagnostic methods and equipment. Everything on this course has been designed to give you an advanced skillset and everything you need to excel in the industry. You'll be studying the components of vehicle maintenance in detail, working with complex systems across different vehicles, benefitting not only from theoretical and practical training at college, but also the knowledge/skills of your colleagues at work, and peers in your class, all of whom with different and varied experience across our very diverse industry. Our workshop features industry-standard equipment and kit, exactly like a working garage and because of our association with the IMI, garages and workshops throughout the UK recognise that our graduates are talented and confident mechanics, ready to get to work in any automotive setting, employers therefore know an automotive qualification from The Cornwall College Group means you have the very best skills as an automotive technician.
Assistant Practitioners In Healthcare Diploma (Higher Apprenticeship)
Level 5 • Work-based • Cornwall College St Austell
---
Assistant Practitioners work as part of the range of healthcare and social care teams and have direct contact with patients, service users or clients providing high quality and compassionate care. The role requires workers to have a more in-depth understanding about factors that influence health and ill-health (e.g., anatomy and physiology). The assistant practitioner may also have responsibility for the supervision of other workers or activities delegated by registered healthcare practitioners. This course is aimed at all assistant practitioners or those individuals that wish to become assistant practitioners. Students may also be in other roles and recruited as apprentices on to this programme. The course focuses on consolidation of learning and on embedding consistently good practice in core areas, as well as the development of additional knowledge and skills. You will learn about a variety of areas directly relevant to the role, including assessing patients, understanding health principles and effective team working. You will generally learn within your work setting. You will be assessed through written assignments, and your competency in your work practice. Having completed this course, workers may then progress into undergraduate healthcare profession programmes such as nurse training.
Arborist Apprenticeship Standard (Tree Surgery)
Level 2 • Work-based • Bicton College
---
The arboriculture industry manages trees for their benefits and values in diverse urban and rural locations from city parks and urban woodlands, to country estates and private gardens. The industry manages trees adjacent to highways, railways, watercourses and power lines. An arborist may progress to undertake inspections and surveys of individual and woodland trees, advising landowners on how to care for their trees, or teaching others about the benefits of carefully managing trees. The work of an arborist involves diverse activities such as chainsaw work, aerial tree work, pruning, dismantling and using appropriate machinery such as brushwood chippers. Arborists can work for local authorities, private companies and many are also self-employed. Tree work can be physically demanding and involves working outdoors in all weathers. While learning the practical side of arboriculture with your employer, you will also be required to attend college on a block release programme. While studying at Bicton College you can take advantage of the College's estate, which houses an arboretum with veteran and specimen trees, machinery workshops, over 200 acres of extensive parklands and lots of opportunities for you to develop your arboriculture skills. Do you live far from the college? No problem! Accommodation is available on site! Prior to end point assessment you will need to achieve these qualifications: *Traffic Management (NRSWA Unit 002 Signing, Lighting and Guarding) * Safe Use of Brushwood Chipper * Chainsaw Maintenance &Crosscutting Timber Using a Chainsaw * Felling & Processing Timber up to 380mm * Safe Use of Mobile Elevated Work Platform * Accessing a Tree Using Rope & Harness * Aerial Tree Rescue Operations * Use of a Chainsaw from a Mobile Elevated Work Platform (MEWP) * Emergency First Aid * Aerial Cutting Using Free Fall Techniques * All the above are included in the apprenticeship.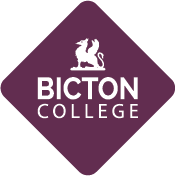 Horticulture & Landscape Supervisor Advanced Apprenticeship
Level 3 • Work-based • Bicton College
---
Horticulture and Landscape Supervisors can be employed to oversee work in public parks and gardens, green spaces and historic gardens, private gardens and estates or in production nurseries and retail outlets. Many businesses will be specialised in their activities; such as grounds maintenance (soft-landscape) or landscape construction (hard-landscape). Soft-landscaping includes the establishment and maintenance of plants and cultivated areas. Hard-landscaping includes establishment of hard surfaces and structures in addition to the establishment of plants in cultivated areas. The distinct nature of these two specialisms means very few businesses can offer the full breadth of skills and therefore two options are available for this occupation; horticulture and landscape construction. The employment area will dictate the option pursued. A Horticulture / Landscape Supervisor can manage a site with minimum supervision, supervise a team and maintain the health and safety and security of personnel and resources. Working and learning in the horticulture and landscape industries is rewarding, offers a diverse range of employment opportunities and includes a range of skills that are transferable into other industries following further studies. While learning the practical side of Horticulture with your employer, you will also be required to attend college on a block release programme. While studying at Bicton College you can take advantage of the College's estate, which houses an arboretum with veteran and specimen trees, grounds, gardens Inc. a walled garden, glasshouses, growing tunnels and over 200 acres of extensive parklands with plenty of opportunities for you to develop your Horticulture skills. Do you live far from the college? No problem! Accommodation is available on site! Prior to end-point-assessment you will need to achieve these qualifications: • Emergency first aid: Level 3 award in emergency first aid at work. • Level 2 Award in the Safe Application of Pesticides using Pedestrian Hand Held Equipment (required for the application of chemical controls for vegetation control and plant health treatments) *All the above are included in the apprenticeship For more information please visit: https://www.instituteforapprenticeships.org/apprenticeship-standards/landscape-horticulture-supervisor/