Stoke Climsland Family Fun Day
Information
This event has already passed. Try searching for other related events by clicking on one of the hashtags.
Join us for our Family Fun Day at Duchy College Stoke Climsland on Sunday 26th of June. Expect a day full of food, entertainment and activities to suit everyone.
More information & Book Tickets
Please ensure you pre book your tickets before you make your way to join us.
Adult £5
Child (5-15) £3
Family ticket – two adults and two children £15
Children under 5 free
(including online booking fee)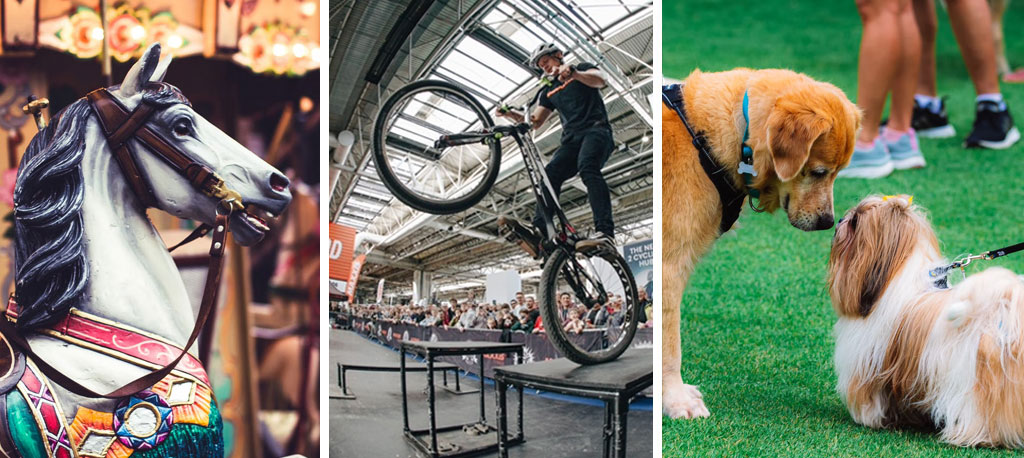 ENTERTAINMENT & ACTIVITIES
Airsoft Rifle Range
Archery
Bug Handling
DJ
Dog Agility
Dog Show
Dog Training Demo
Equine Displays
Face Painting
Forest School
Kids Assault Course
Kids Treasure Hunt
Meet the Animals
Metal Detector Challenge
Mountain Bike Display
Stable Tours
Traditional Fairground
Tractor and Trailer Rides
Vintage Carousel
FOOD & DRINK
Cornish Flapjack Shack
Craftworks
Crepe Cornwall
Devine Ices
Hog Roast
Justine's Kitchen
Parson's Restaurant
Little Shed of Beers
Sweets, Popcorn, Candyfloss
The Bubbly Box
The Smoking Longhorn
West Country Dim Sum
World Foods
EXHIBITORS
Amy's Silver Jewellery
Art of the Cake by Madeline Eftimie
Buckfastleigh Walking Sticks
Daamn Good Bakes
Dartmoor Zoo
Duchy College Plant Sale
Elemental Gin
Freckled Pet Goodies
Indian in a Jar
Lonely Pawz
Lyndy Lou's
Moocher & Co.
Olea & Co.
RABI
RSPCA
Sam's
Screech Owl Sanctuary
Steve and Kym's Upcycled Pallets
The Zone Callington
Vincent Tractors
Wood Turning
FAQs
Parking: There is free parking on site with just a short walk to the main arena
Site: The majority of the site is accessible by wheelchair; however, many of the stands and the main arena are situated on grass. The campus has some hills and can become muddy in wet weather so please bring adequate footwear.
Payments: Please be aware that some traders and exhibitors can only accept cash payments and there are no cash points on site.
Dogs: Dogs are welcome when kept on non-retractable leads. Keep an eye on our social media for dog show entry and timings.
Tags
---